GG2 Power List
This year Frank was honoured to be included as one of the UK's most influential Asians in the GG2 Power List. The GG2 Power List was extensively researched and compiled by a team of journalists, with the final rankings adjudicated by an experienced panel.
Each year, the list undergoes an extensive refresh and the panel of senior editors and experts face an arduous challenge in whittling down their long list to 101. Much heated debate takes place, but the result produced is a snapshot of Asian power and influence in Britain today.

The Essex Power 100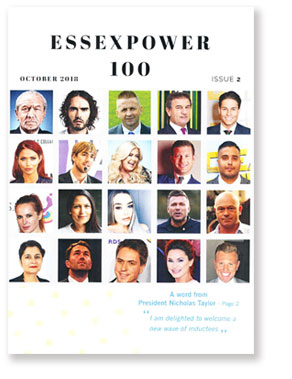 This year Frank Khalid was voted 69th as the most influenced person in Essex by being included in The Essex Power 100.
The Essex Power 100 is an annual list of the 100 most powerful and influential people either residing in Essex or from Essex.
Essex Power 100 is a trading style of Chatter Media, the list is governed by a consortium of 20 Essex businesses who govern the appointment of judges and the President for that year who presides over the list and supervises the judging process.
The Muslim Power 100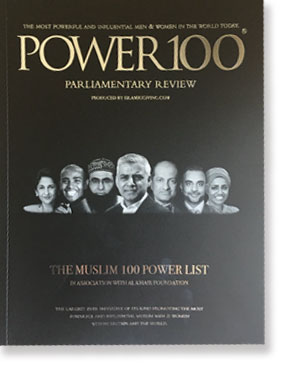 This year Frank was proud to be included in the Muslum Power 100. The Muslim 100 Powerlist honours only the very highest levels of achievement from within the international Muslim community and positively promote the outstanding contribution made by Muslim men & women on a local, national and international level.
A pioneering, unique and prestigious initiative, The Muslim 100 names include British based Muslim Powerbrokers and the Global Muslim men and women of influence from many Muslim countries including Indonesia, Pakistan, India, Bangladesh, Turkey, Saudi Arabia, UAE, Jordan, Palestine, Malaysia etc.